Intense pulsed light (IPL) photofacial treatments can resolve much of the damage caused by lifelong UV exposure. A low-energy laser gently heats and eliminates facial blemishes, stimulating the body's healing response and rejuvenating the skin's appearance.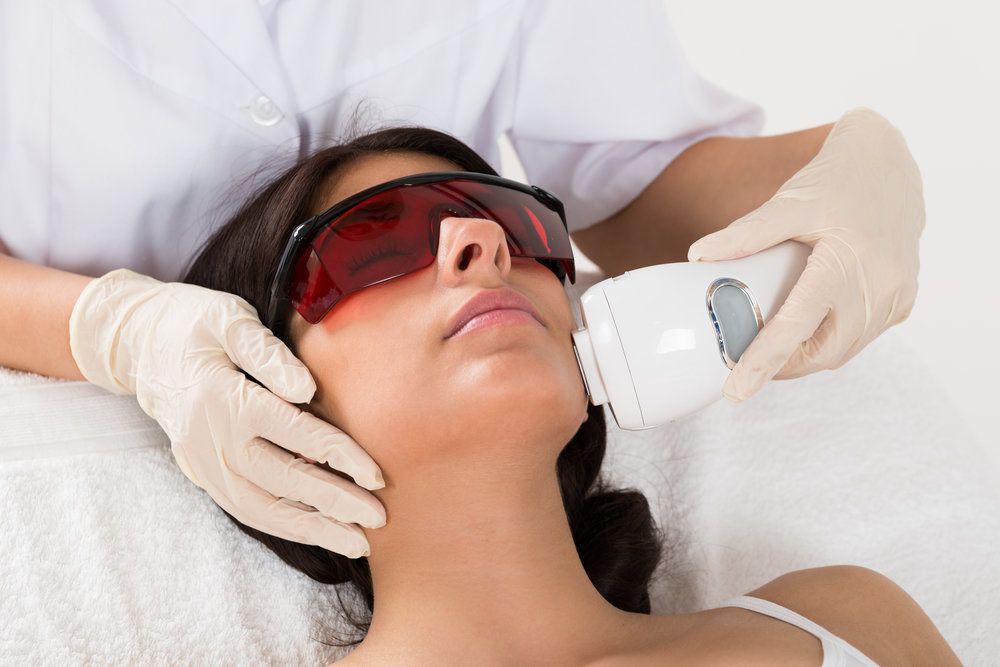 Using a surgical laser, your doctor will vaporize surface skin cells to reveal the healthier skin beneath. Laser skin resurfacing is often ideal for treating lines, wrinkles, age spots, sun damage, and scars.
A fractional laser resurfacing treatment can resolve the signs of sun damage, lines, wrinkles, poor skin texture, and scars. Pulses of light create thousands of microscopic holes on your skin. This stimulates your skin's healing responses to form healthier-looking skin.