Male Rhinoplasty
Can Improve Nose Size, Shape, and More
Male rhinoplasty is a very common procedure performed at our Oklahoma City, OK, plastic surgery practice. It is often conducted for cosmetic reasons, although it is sometimes necessary due to complications from trauma. Dr. James B. Lowe prides himself on his achievements in this particular field. He recognizes the desired results that need to be met, while at the same time understanding the importance of preserving a natural look for his patients. Dr. Lowe has dedicated a significant portion of his practice to nasal surgery, and has a notable track record of satisfied patients. Regardless of the reasons for your rhinoplasty, Dr. Lowe will ensure a natural-looking result that balances your facial features.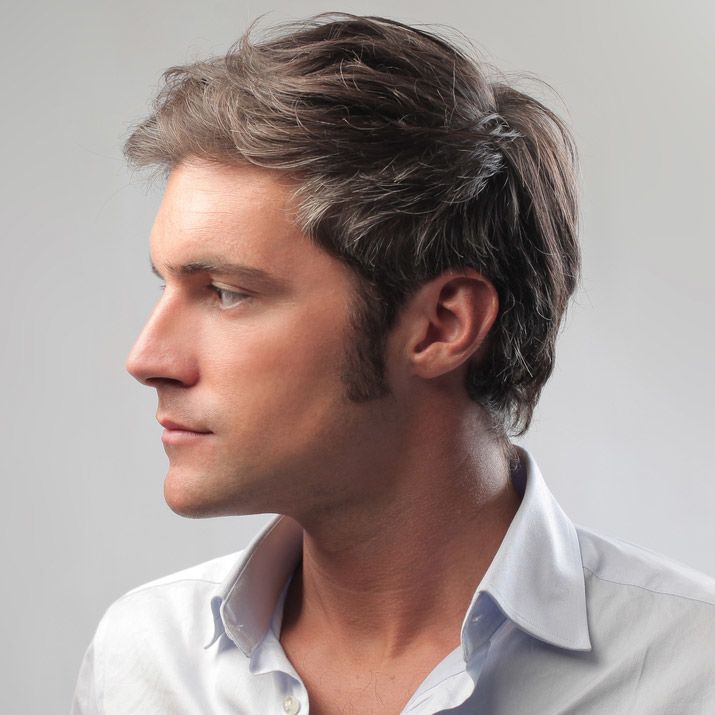 What Concerns Can Male Rhinoplasty Address?
Male rhinoplasty is a fairly popular procedure. Patients may seek a rhinoplasty to correct breathing problems, repair the nose following an injury, or for purely cosmetic reasons. When the focus of the procedure is strictly aesthetic, it is common for male patients to want to address the size and shape of the nose. Male patients are often especially concerned with the width of the nose, in addition to abnormal bumps and contours. A rhinoplasty can also address the size of the nostrils and the tip of the nose.
When the focus of the procedure is strictly aesthetic, it is common for male patients to want to address the size and shape of the nose.
Rhinoplasty is most successful in male patients over the age of 18, or whose noses have finished growing. It is important that patients are in good health overall, with no other serious medical conditions. Patients should also strive to have realistic expectations for the outcome of the procedure. While Dr. Lowe has extensive training and is highly skilled in performing nasal surgeries, he cannot guarantee certain outcomes, especially those that are unrealistic. Dr. Lowe strives to ensure your results will look completely natural to complement your facial features.
What to Expect During Rhinoplasty Surgery
Dr. Lowe may perform your surgery under IV sedation or general anesthesia, depending on the extent of work required. The surgery can take up to three hours, which is also dependent on the extent of work you need. There are several different techniques Dr. Lowe may use to perform your rhinoplasty, including a reduction or augmentation. Incisions are carefully place in an inconspicuous location, either inside the nose, or on the underside of the nose.
When your rhinoplasty is complete, Dr. Lowe will splint your nose to stabilize it and place gauze in your nostrils. The gauze serves two purposes. First, it reduces any bleeding you may experience post-surgery. Second, it helps to keep your septum intact. After surgery, you must keep your head elevated for 48 hours. As you heal, bruising and swelling will subside and your results will be visible. Your nose will appear more symmetrical and of an appropriate size.
Schedule Your Consultation
Rhinoplasty can improve your breathing ability, restore your nose after trauma, and improve aesthetics. Improving any of these factors can also improve your quality of life as well as your confidence. Contact our plastic surgery office today to schedule a male rhinoplasty consultation with Dr. Lowe.